Michael Dunn (Max Planck Institute for Psycholinguistics, Netherlands)
Daniel Cohnitz (University of Tartu, Estonia) 
Terttu Nevalainen (University of Helsinki, Finland)
Guillaume Thierry (Bangor University, United Kingdom)
Alexander Borg (Ben Gurion University of the Negev, Israel)
Michael Dunn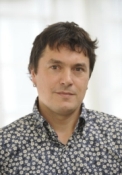 Michael Dunn is an evolutionary linguist, with a background in language description, linguistic typology, and phylogenetics. His current research focus is on the evolutionary processes acting within language and between language and culture: their evolutionary history, the evolutionary dependencies between different aspects of language, and the cultural factors which shape the evolution of language. Since the beginning of 2009 he has been the leader of a Max Planck Research Group "Evolutionary Processes in Language and Culture". Dr. Dunn has a long term research interest in linguistic isolates: the Papuan languages of Melanesia and the Paleosiberian languages of the Russian Arctic, but – because of his interest in reconstructing evolutionary processes – now spends more time thinking about language families, especially Austronesian, Indo-European and Aslian/Austroasiatic.
Daniel Cohnitz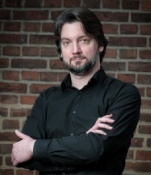 Daniel Cohnitz is professor of Theoretical Philosophy and Head of the Department of Philosophy at the University of Tartu. He graduated with a Dr. phil. in 2006 from the Heinrich-Heine-University Düsseldorf. His current research focusses on metaphilosophical and methodological questions in philosophy of language and linguistics. He is the author of Information and Information Flow (Ontos 2004, with Manuel Bremer), Gedankenexperimente in der Philosophie (Mentis 2006) and Nelson Goodman (Acumen 2006, with Marcus Rossberg), and several articles on philosophy of language, philosophy of logic, metaphilosophy, and philosophy of mind.
Terttu Nevalainen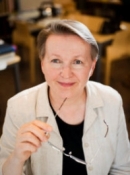 Terttu Nevalainen is Professor and Chair of English Philology at the University of Helsinki and the long-term Director of the Research Unit for Variation, Contacts and Change in English (VARIENG). Her research interests include historical sociolinguistics, corpus linguistics, and the study of language change in its social context. She is also collaborating on new methods for corpus linguistic research. She is the author of over 100 journal articles and book chapters, of An Introduction to Early Modern English (2006, EUP) and Historical Sociolinguistics; Language Change in Tudor and Stuart England (with H. Raumolin-Brunberg, 2003, Pearson/Longman). Dr. Nevalainen is one of the original compilers of the Helsinki Corpus of English Texts and Corpus of Early English Correspondence, which provide the data for a large number of publications on English historical sociolinguistics.
Guillaume Thierry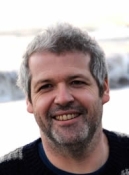 Using experimental psychology, functional brain imaging and Event-Related Potentials Guillaume Thierry has studied language comprehension in the auditory and visual modalities, and, in particular, semantic access. In the past seven years, Prof. Thierry has investigated a range of themes, such as verbal/non-verbal dissociations, visual object recognition, functional cerebral asymmetry, language-emotion interactions, language development, developmental dyslexia and bilingualism. Guillaume Thierry's current main interests are (a) the levels of integration of the two languages of bilingual infants and adults at lexical, syntactic and semantic levels, studied using behavioural measurements, ERPs, fMRI and eye-tracking; (b) the mechanisms of semantic priming in both the verbal and nonverbal domains in the infant and the adult using ERPs and functional neuroimaging. Prof. Thierry's core interest lies in the field of neurosemantics, i.e., how the human brain crystallises knowledge and builds up a representation of the world around it.
Alexander Borg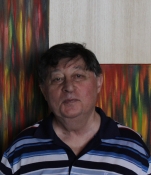 Prof. Alexander Borg holds degrees from the universities of London, Pittsburgh (Pa.), and Jerusalem, and the Habilitation from the ‪Friedrich-Alexander-Universität Erlangen-Nürnberg‬ where he spent two years as a research fellow of the Alexander von Humboldt Foundation (Bonn). Prof. Borg specializes in comparative and anthropological linguistics with a cultural focus on Semitic languages, particularly, the Arabic Sprachraum. He is co-founder of Mediterranean Language Review and currently co-edits two monograph series focusing on the Mediterranean and the Arab world (for Harrassowitz Verlag, Wiesbaden). He is also the author of Cypriot Arabic (1985), Comparative Glossary of Cypriot Maronite Arabic (2004), and editor of The Language of Color in the Mediterranean (1999).

University of Tartu, Institute of Estonian and general Linguistics
Institute of the Estonian Language